It is delighted to inform that the Indian Head Injury Foundation​ (IHIF)​ has won the most prestigious British Medical Journal (BMJ) Award 2017 in the category of "Non Communicable Diseases initiative. This Award is for IHIF's work in spreading wide awareness among our populace in the area of Head Injury Prevention through​ the​ use of safety devices like helmets and seatbelts. ​Our focus has been on children who ride as pillions on two-wheelers and thereafter use them as our ambassadors to spread the message among other children and parents. ​
The ​main ​theme ​of the Program ​was and continues to be "Prevention is better than Cure". A very large no and categories of Road Users were exposed to our initiative through lectures, workshops, practicals and interactive sessions and undoubtedly, there has been a small but noticeable change in ​public ​attitude​ to Road Safety​.
The IHIF Team which navigated us ​​through a few ​demanding and comprehensive rounds till final selection and victory, was led by Dr​. ​Rajendra ​Prasad​.​ Indeed​,​ this is a great and singular recognition for Dr Rajendra Prasad​ and ​our initiatives​/​efforts in reducing mortality and severe debilitation on our roads. We are indeed humbled by this recognition and promise to persevere to continue enhanced efforts to make a difference in the lives of our people.​ Your support in this effort has been salutary and we thank you for the same. ​
Some photographs of our activities and the Award ceremony are attached.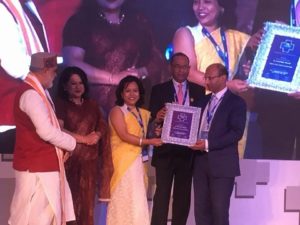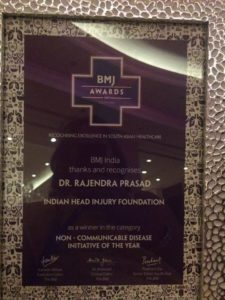 "
BMJ Awards – The most awaited healthcare event in South Asia culminates in New Delhi recognizing the stars of South Asian healthcare