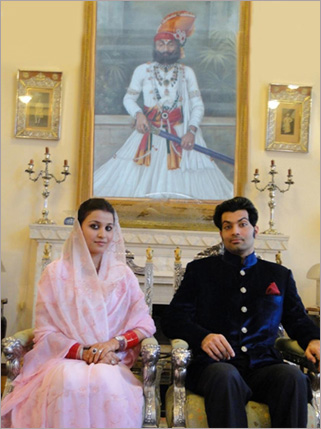 A dark day in February 2005 left the royal family of Jodhpur on tenterhooks. HH Maharaja Gaj Singh's son, Shivraj Singh, an avid polo player, fell of his horse during a polo match and sustained severe head injuries that had him in a coma for months and in a wheelchair for years. It was a taxing time for him and his family.
Shivraj's indomitable spirit coupled with the care and support of his family, turned this seemingly dark situation in to that of hope. In all this, Shivraj had a special advantage. His family was able to provide him with timely brain trauma care, excellent rehabilitation facilities, and the expertise of dedicated and capable therapists. This carefully co-ordinated prognosis, professional care, and rehabilitation helped him on his long and arduous journey toward a remarkable recovery.
India is dubbed the 'Head Injury Capital of the World' with over 100,000 lives lost due to head injuries every year. 95% of trauma victims don't receive optimal care in the 'Golden Hour', the first hour after an injury is sustained, and due to this more than half of these lives are lost. Unfortunately, the Indian medical infrastructure is inadequately prepared, both in trained personnel, as well as in affordable treatment and rehabilitation, when it comes to cases of TBI.
The Maharaja experienced this matter first-hand. He realised that despite the scale of the problem of head injuries in India, only a few private hospitals offer high-end and expensive trauma care. These institutions remain inaccessible to most ordinary citizens.
With efforts to bridge this seemingly insurmountable gap with infrastructure for rapid response and treatment of TBI, Maharaja Gaj Singh founded the Indian Head Injury Foundation (IHIF) in February 2007. His aim is to provide Indians, especially those who do not have extensive resources, with optimal aid immediately after sustaining injuries, avail neuro-critical care and finally neuro-rehabilitation, while also empowering the families of these victims, and spreading awareness on the prevention and care of TBI.